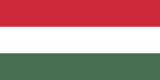 The revolution of the European Green Deal 2020
in the thermal insulation of buildings:
NANOTECHNOLOGICAL
THERMAL INSULATION PAINTS BAUTER!
Biodegradable, environmentally friendly and safe. Based on ingredients that are neutral for humans.
The use of a thermal insulation coating reduces heating costs by up to 40% *, and the cost of energy consumption by air conditioning by up to 80% *
Capable of reflecting thermal radiation (thermal energy) up to 95% * in the temperature range of -40 / + 120 degrees C
Not forming a tight air-impermeable coating. Partitions painted with BAUTER paint "do not sweat".
It protects against destruction and wear of materials by limiting their freezing and overheating.

The extent of the coating is 300%! Due to this feature, the coating prevents the appearance of microcracks.

The coating consists of, inter alia, particles 4-10 µm in diameter (human hair) filled with a vacuum.

Available in over 2,500 colors, choose the one you dream about. You can get a decorative structure by controlling the nozzle of the gun.
More:
http://bauter.eu/en/homeeng/